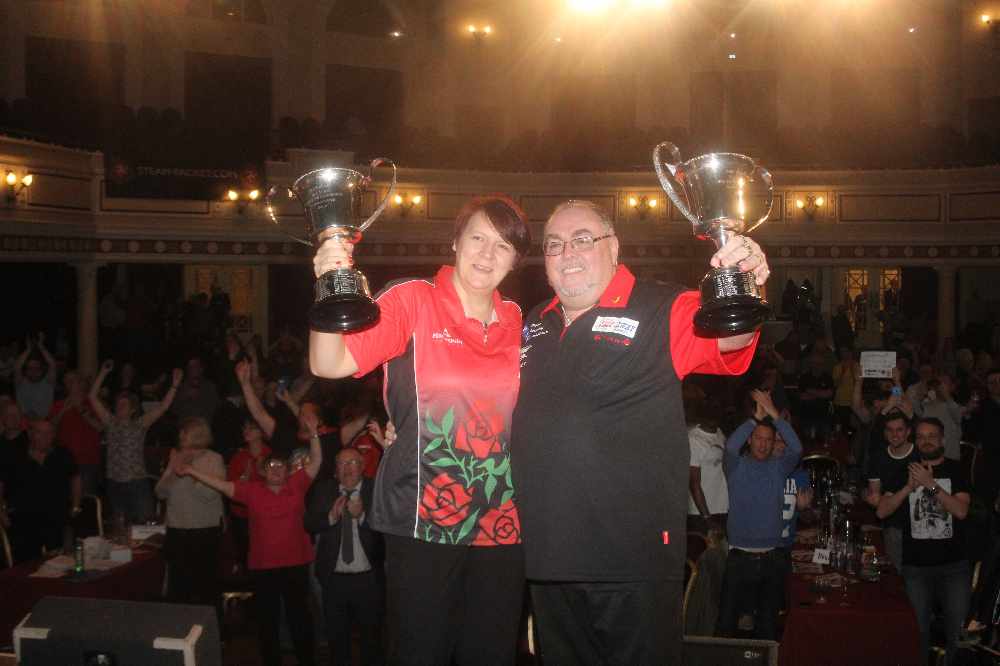 2016 Isle of Man Pokerstars Open Champions, Tony O'Shea and Lisa Ashton
Coverage of this year's Isle of Man International Darts Festival will be broadcast live to 19 million homes in the UK. 
The PokerStars sponsored event, which takes place at the Villa Marina, will be shown on the channel Front Runner on March 11th and 12th.
It will be available on Sky, FreeSat, Freeview and Talk Talk and follows a deal with the England Darts Association.