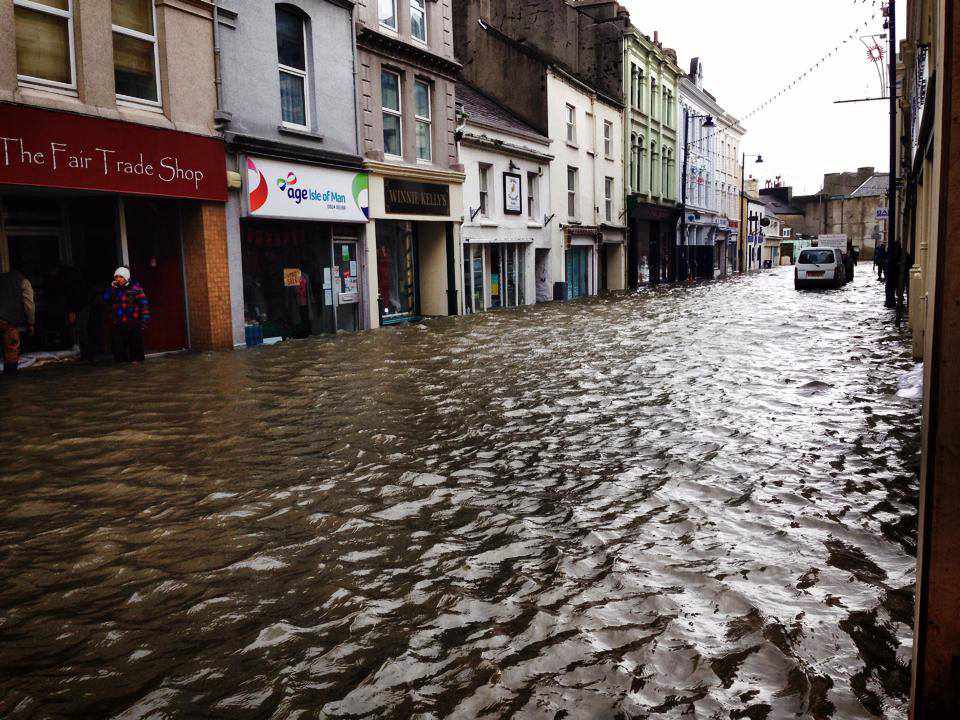 Picture taken during the 2014 floods
Work to fix the damaged sea wall in Ramsey has reached completion.
The defences took a battering in early 2014 due to the unusually high tides coupled with low atmospheric pressure and gale force winds.
The sea walls were breached by the large waves, and sustained significant damage in the process; the cost of the works came in at £200,000.