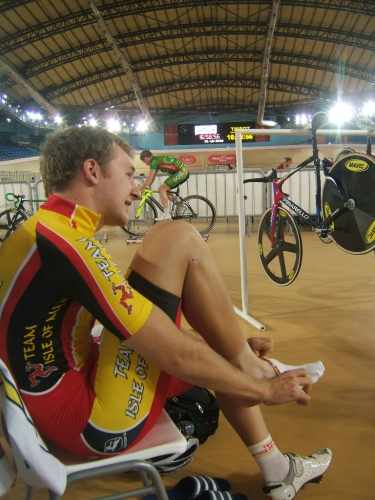 Mark Christian Secures Bronze in Track Cycling Points Race
The Isle of Man have won their first medal at the Commonwealth Games in the track 40km cycling points race.

Cyclist Mark Chrisitan, who is making his Commonwealth debut in Delhi, has taken the bronze medal.

In the closing stages it was a very closely fought battle between the 20 year old Manx lad and a rider in the Wales team.

The were 120 laps in the race in total.

Christian was fighting all the way till the end of the sprint race finishing one place up on the Welsh competition.