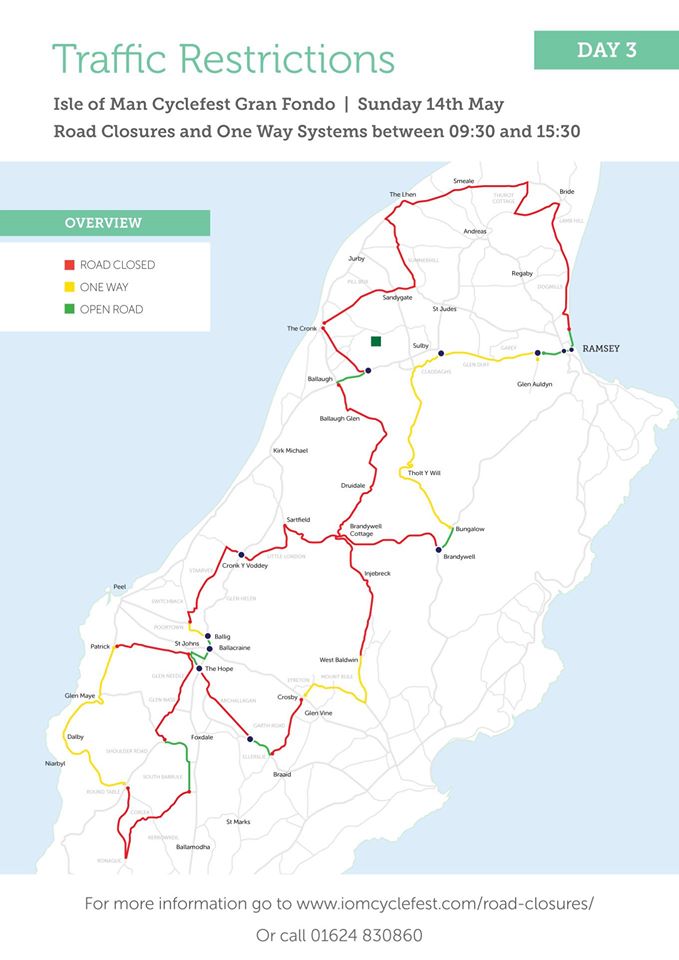 Road closures for this weekend's Cyclefest have been "significantly reduced".
That's the message from the organisers of the cycling event who say there will be less traffic disruption.
Organisers say a "considered balance" has been given to what's needed for the three-day event and what's practical for residents.
They've submitted an application to the Department of Infrastructure and set up a traffic hotline for anyone who has issues.
On Friday some roads around Ramsey will be closed between 12pm and 8pm for a multi-lap, non competitive, event for children and families.
On Saturday the Storm the Tower Hill Climb will see the Mountain Road shut between Barrule Park and the Gooseneck - the closure is expected to be in place between 9.30am and 12pm.

However disruption becomes more widespread on Sunday with the Gran Fondo event which will see a bigger course closed in sections between 9.30am and 3.30pm.
Organisers say the event, and proposed road closures, make it "almost unique" to the British cycling calendar and creates a "point of difference" to attract visitors to the Island.