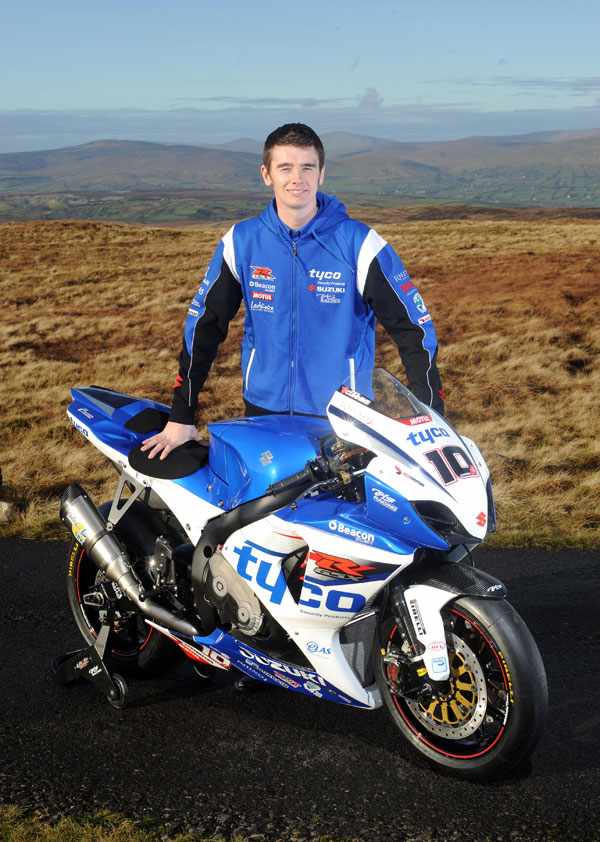 Conor Cummins says he's taken another giant step towards claiming some wins in the season ahead.
The popular Ramsey man revealed he's signed a new deal with Tyco Suzuki, which he'll ride with in the TT, North West 200 and Ulster Grand Prix.
The 25-year-old successfully returned to action after injury last year and now says he's ready to get back to winning ways as the new road racing season approaches.
His TT career has featured three podiums including the runner-up spot in the 2009 Senior.
He also established a commanding lead in the 2010 Superbike before breaking down.
The Manxman also holds the Mountain Course's fastest ever standing start lap -131.511mph.
He told 3FM about his new deal (see audio).