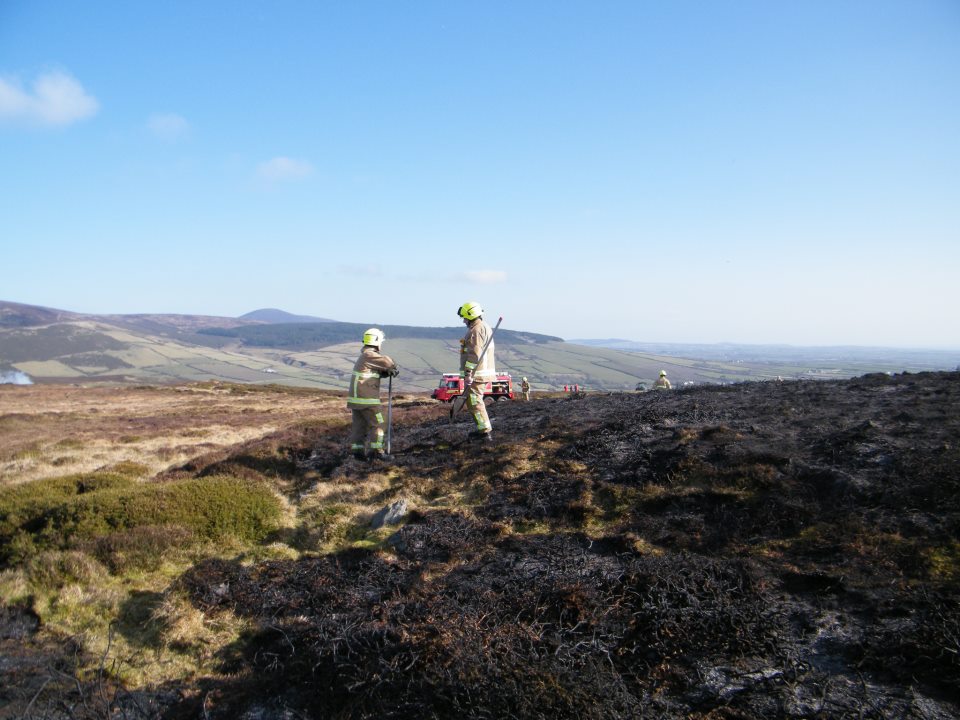 Firefighters spent two hours at the scene
Fire crews from Douglas and Port Erin were called into action yesterday after a gorse fire got out of control.
A planned burning of the heath at Ballakillowey spread further than expected just before 10am.
Fire fighters spent over two hours on site bringing the fire under control and dampening down the surroundings.
It's believed the dry weather over the last week had allowed the gorse to dry out to the extent that it could burn freely.
Fire Safety Officer Karl Kinvig outlines the protocols people must follow if independently burning off heath:
(PLAY AUDIO ABOVE)