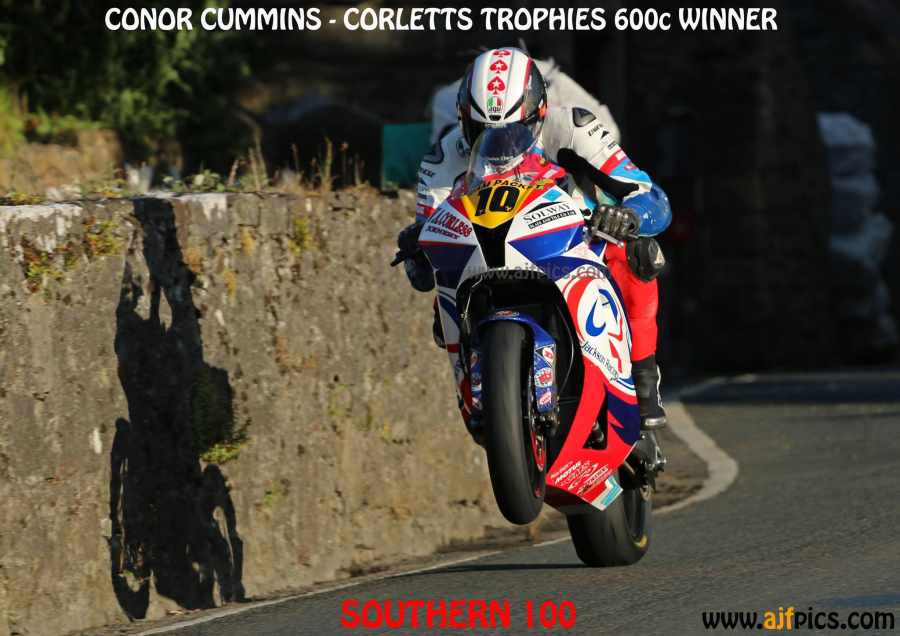 Conor Cummins - picture by Andrew Feeney
Ramsey Rocket Conor Cummins was airlifted to hospital last night after crashing in the Southern 100.
He was involved in an incident at Ballakeighan during the opening lap of the Supersport race.
It involved four riders including Ivan Lintin, Tom Parkes and James Cowton - Parkes was also airlifted to Noble's whilst the other two riders went of their own accord.
Initial reports suggest Cummins has broken his left forearm but he was said to be conscious and in good spirits.
In the other races Bradford rider Dean Harrison took the top spot in the Senior and the 600cc races with Ian and Carl Bell taking victory in the Sidecar Race.