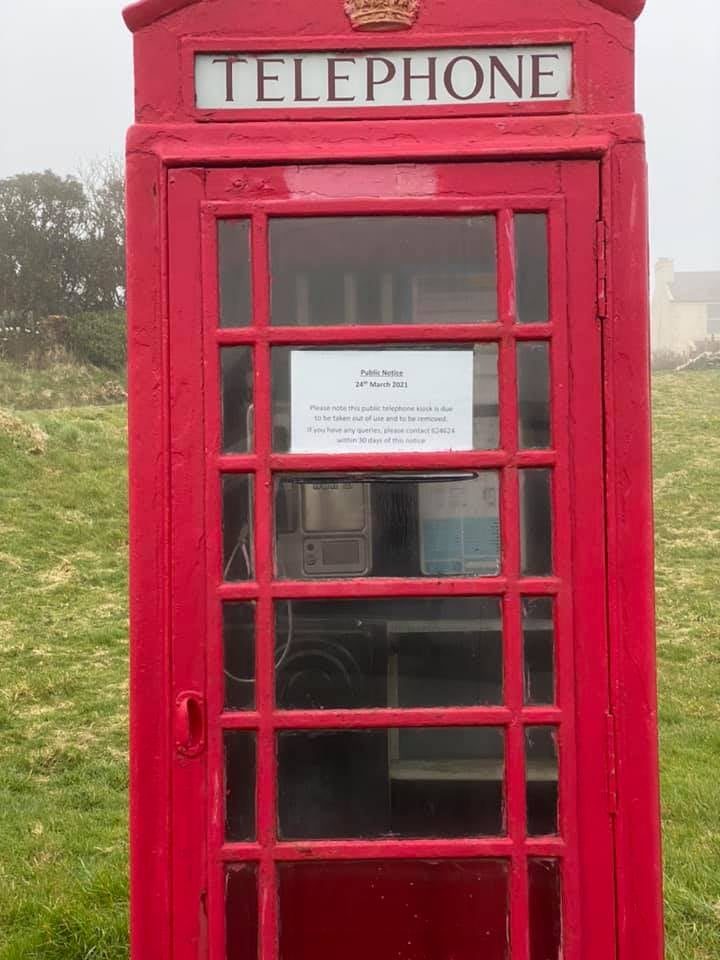 A local bank has saved a local phone box!
In a post on social media - Conister Bank has revealed it's stepped in to save the 'iconic' red kiosk in Cregneash.
It comes after a member of the public contacted the bank after finding a note stating the telephone kiosk was due to be 'taken out of use' and removed.
In 2014, Manx Telecom announced plans to decommission this particular phone box as it was said to be unprofitable.
However, Conister Bank has decided to provide sponsorship to keep it in place as an operational payphone for the next ten years, until 2024.
As a result Manx Telecom has confirmed they will now not be removing this particular phone box and Conister Bank will continue to support the cultural landscape.