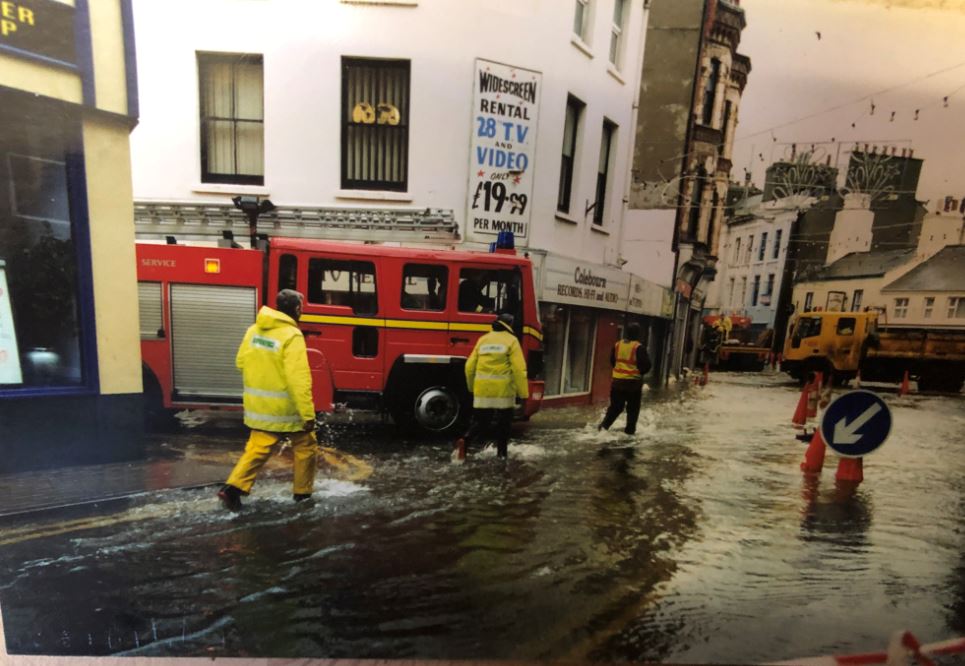 Commissioners in Ramsey say those in the town want to see flood defences built, but only if they're done to the right standard.
It comes after government announced it's set aside £60 million to spend on reducing the risk of flooding around Manx rivers.
Ramsey has been identified as a top priority, but the Department of Infrastructure's plans for defences have yet to be revealed.
It's understood a new harbour wall will be included to stop over-topping into Parliament Street, which occurs during high tides.
It's not just the quay at risk though, with areas further up the Sulby River, such as the homes on Auldyn River, likely to suffer.
The last major floods to hit the town took place in January 2014 - many will remember the event from the image of a man kayaking through the streets.
Ramsey Commissioners Albie Oldham, Julia Wedgewood, and Wilf Young say residents all want defences, but would like to see 'the job done right'.
They each have concerns over the future of the walkway, effect of works on traffic, and the location of a new harbour wall.