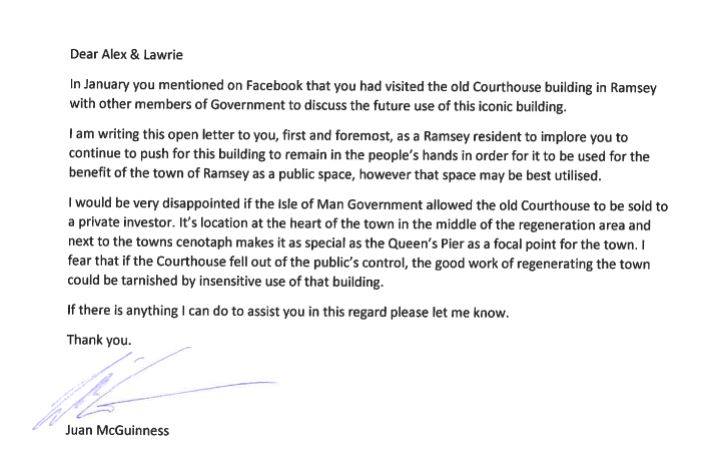 A Ramsey commissioner's written to the town's MHKs urging them to find a community use for the courthouse building.
Government says it's still considering possible uses for the site after the former Post Office closed last year.
In a letter to Lawrie Hooper and Alex Allinson, Juan McGuinness says he's worried the building could be sold to developers.
And he's appealed to the two members to ensure it stays in public hands: