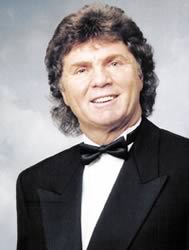 Tributes have been pouring in for comedian Sir Norman Wisdom who died on the Isle of Man yesterday.
The 95 year old passed away at Abbotswood nursing home where he has been a resident since 2007.
A close friend and fellow comedian Stan Boardman spent a lot of time with him on the Isle of Man playing golf.
He has endless stories to tell about times they were out on the Island at functions. Stan told 3FM that he always loved talking to people, and even loved having a drink in the bar named after him in Douglas.
The Liverpudlian says he grew up watching all of his films and that they will go down in history as classics.