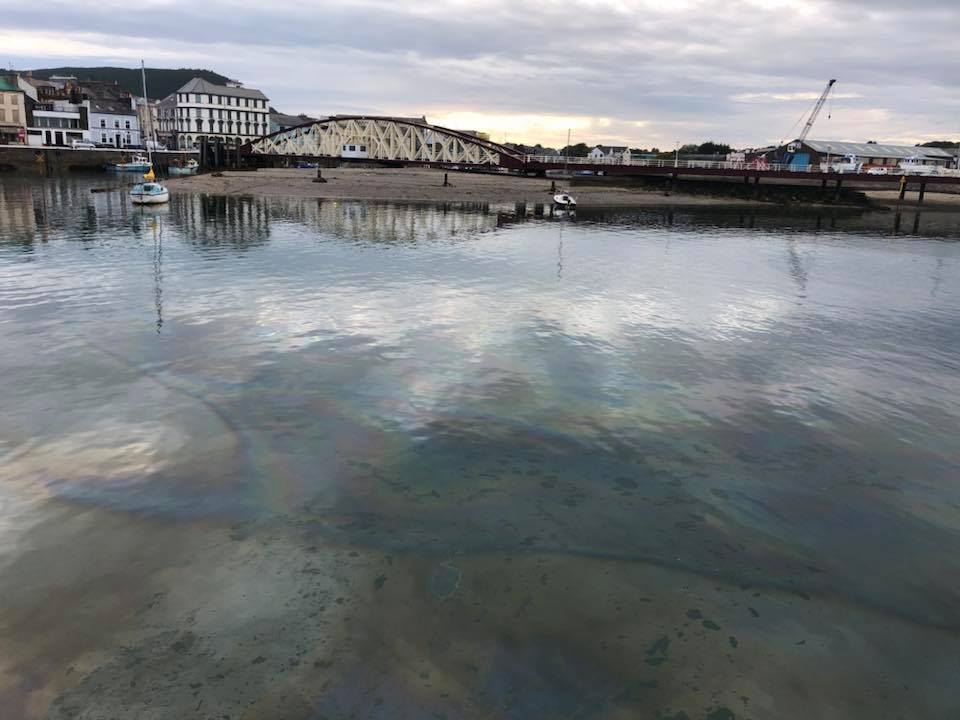 Coastguards in Ramsey were called out this week to investigate a pollution incident.
Officers were called to the town's harbour on Wednesday just before 6pm, and searched the area to find the source of the oil spill.
When they arrived, they saw the oil could be seen along 'the whole length of the harbour'.
Coastguard crews deployed pollution booms in the hopes of soaking up some of the material, but after a thorough search were unable to find the source.