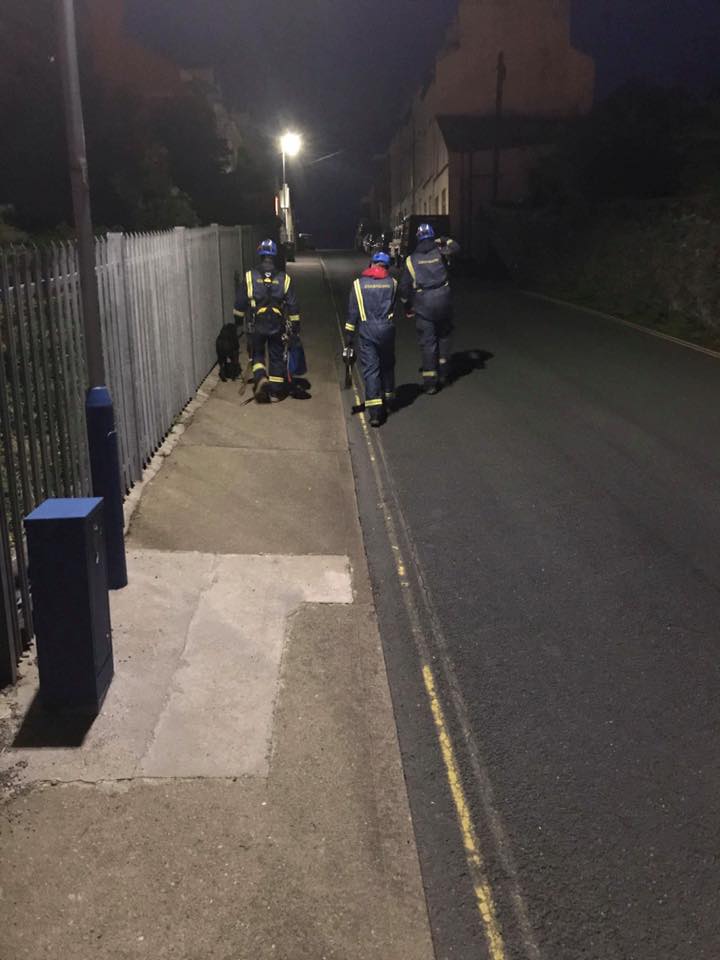 Coastguards came to the rescue of a dog that had fallen down a vertical bank in the early hours of Sunday morning.
Douglas crews were called at 3:59am after the animal had wandered into the back garden of it's home before going into a heavily wooded area.
It then slipped over the edge of the bank and ended up in a compound at the bottom.
The team recovered the canine which they say was 'badly shaken and limping'.
It was then returned to it's owners who then took it to the vets to be checked over.