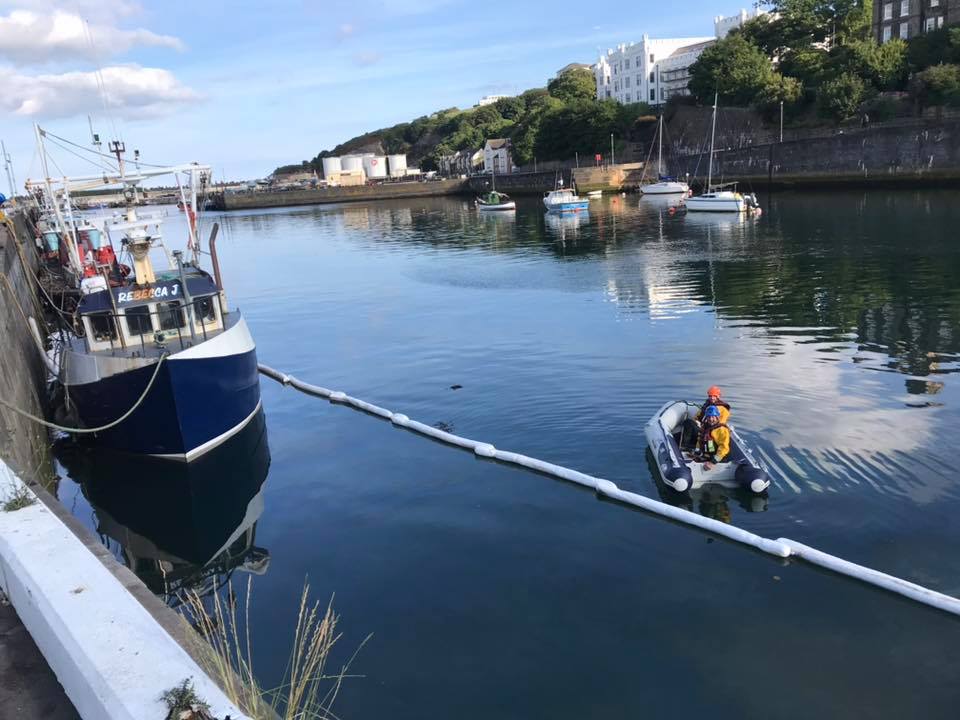 Coastguards in Douglas were called out at the weekend to help prevent a pollution incident.
Officers were called to the capital's outer harbour on Saturday afternoon as a fishing vessel began taking on water.
The Isle of Man Fire and Rescue Service helped pump the boat out.
Meanwhile, coastguard deployed pollution booms around the vessel to contain any contaminants entering the water.