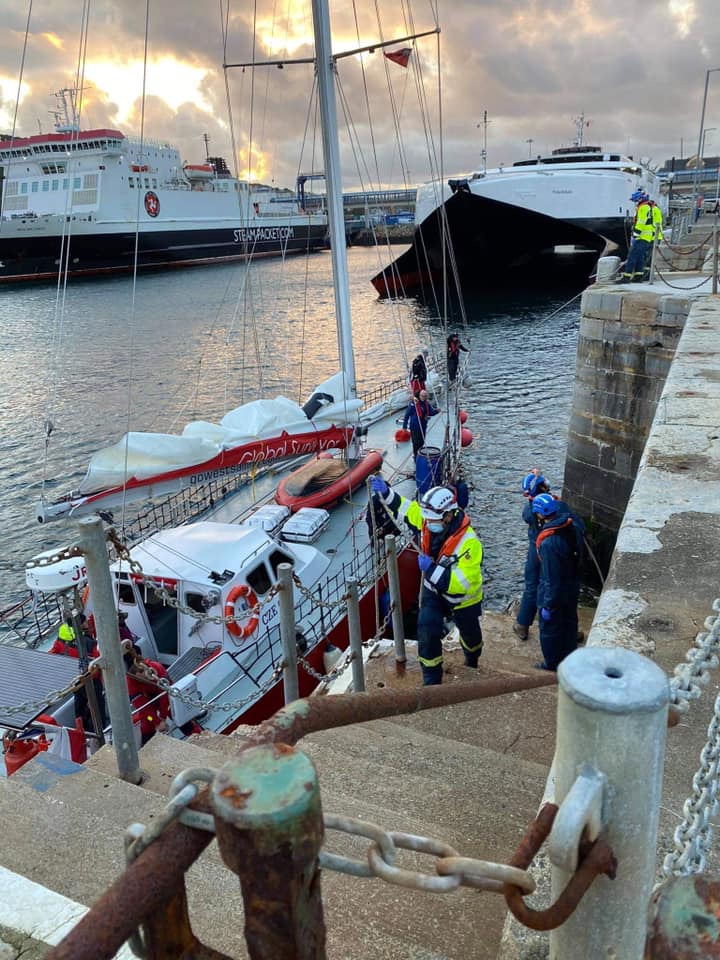 Coastguards were mobilised yesterday evening to help out someone injured on a yacht.
Just after 5pm on Monday (October 12) crews from Douglas were paged to land a member of crew on a yacht who'd suffered injuries whilst the vessel was on passage from Scotland past the Isle of Man.
The casualty was brought ashore by coastguard personnel before being passed over to waiting paramedics.
All those involved in the operation followed strict Covid-19 protocols throughout to ensure the safety of everyone.