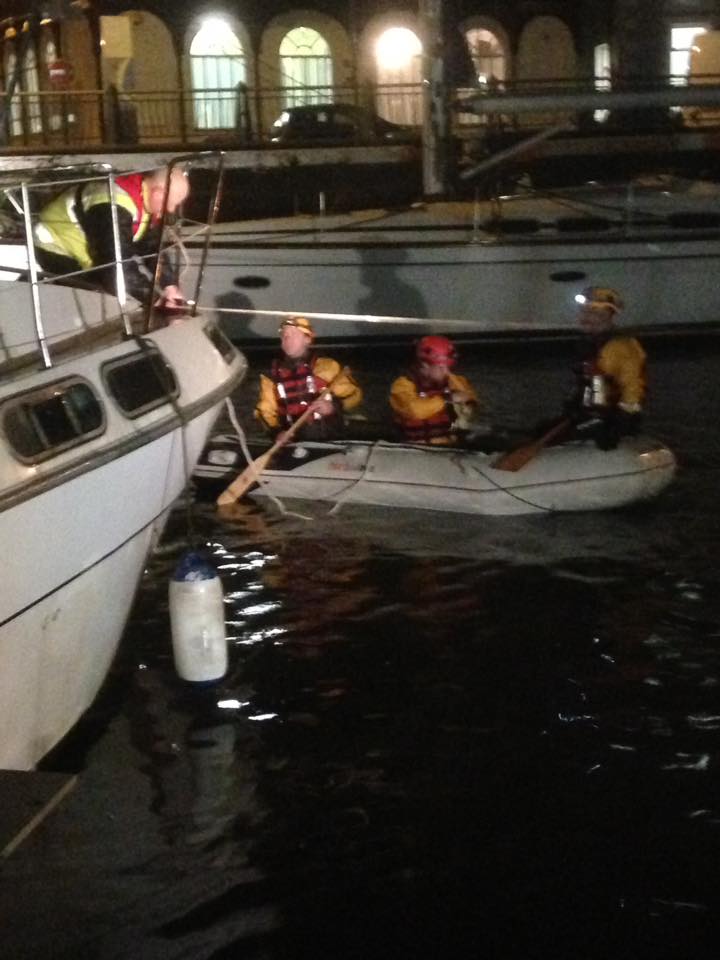 Douglas coastguards were called out last night, to help deal with damage in the capital's harbour.
Crews were alerted shortly after 7pm, when part of the inner harbour's pontoon failed while a boat was moored to it.
Officers in a dinghy managed to move the vessel and secure the broken pontoon.
They spent around two hours in wet and windy conditions.