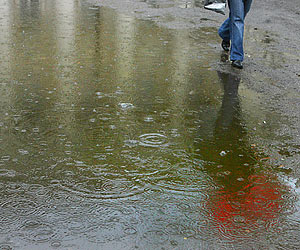 Douglas Coastguard has issued a flood warning due to the heavy rain currently being experienced on the Island.
Around 15 to 20mm of water is expected to fall this afternoon leading to some localised flooding.
This should only be temporary with the rain due to move away early this evening.