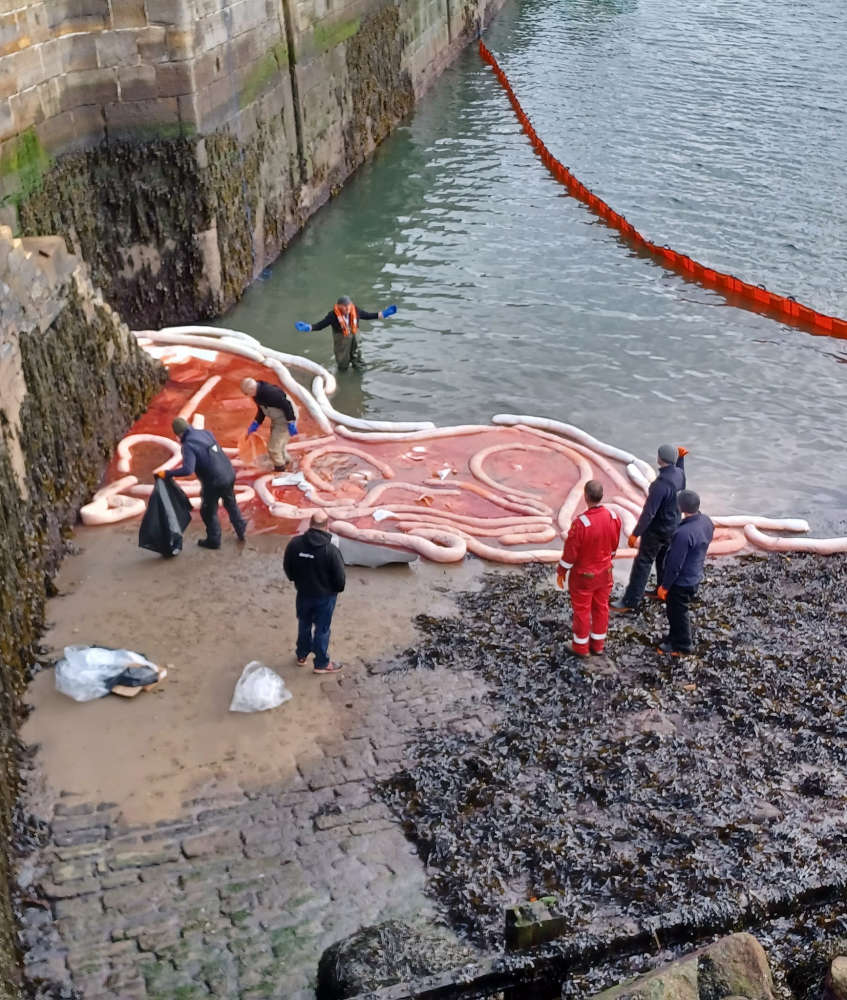 Peel Coastguard was called out this morning to help contain a Red Diesel spill.
Crews were called to the pollution incident in Peel Breakwater just before 9am.
Absorbant booms and pads were used to soak up the majority of the spillage before the clean-up got underway.
Officers were back on station ready for the next call-out by midday.