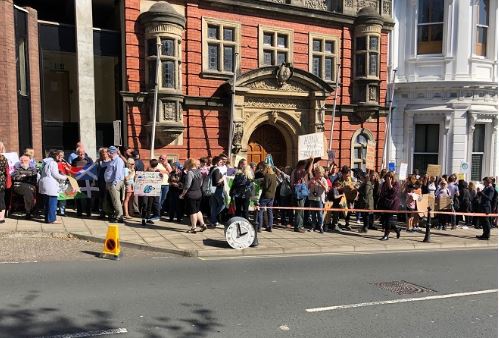 Climate change campaigners will demonstrate outside Tynwald again today.
The IOM Student Climate Network is planning to gather outside government buildings from 12.30pm this afternoon.
The group - which has staged numerous protests since last year - claims not enough is being done to address the matter.
It's continuing to call on the government to set a target of being carbon neutral on Island by 2035 and to halt gas exploration in Manx waters.