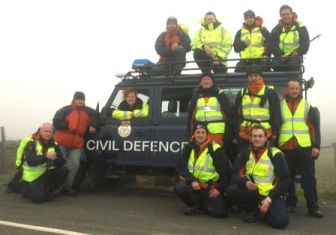 The Civil Defence coordinated a major evacuation of Peel last night, but it wasn't for real.
The volunteers turned up for their training when they were told of a number of casualties and at least two deaths in the vicinity of Peel Power Station.
Around 30 members of the public had agreed to assist in the exercise to make it look like a real crisis by playing the part of evacuees.
They were transported to St.Johns to a rest centre to test how the Civil Defence cope in such circumstances.
It was kept a secret until the last minute so the Civil Defence didn't know what their training exercise would be.