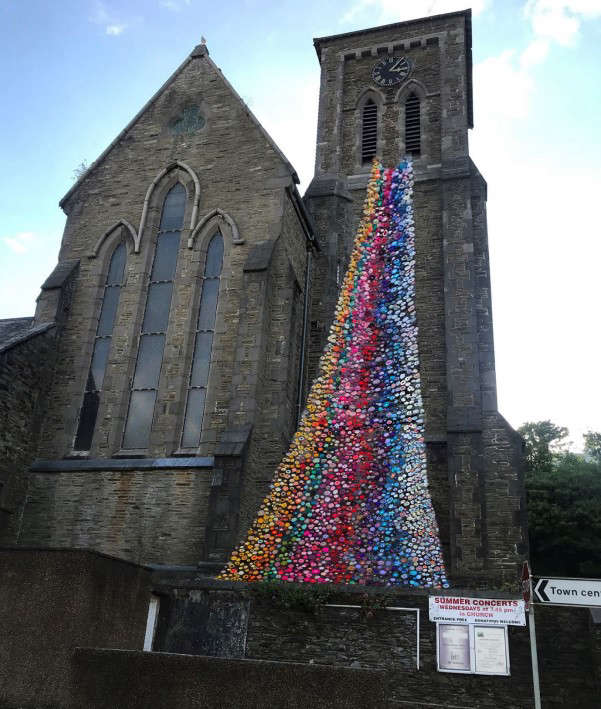 A local church is hoping to put up a 20m high art installation, if planning is approved.
St Thomas Church, located on Finch Road in Douglas, has applied for a tower made out of knitted flowers to drape down one side of the building.
The church says the aim is to raise awareness of their work and encourage people into the building.
The tower would be made of netting, with knitted flowers stitched onto it.