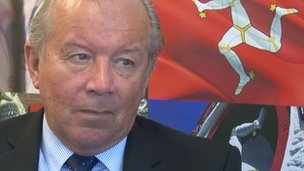 Ex-Policy and Reform Minister Chris Robertshaw has been appointed as the new chairman of the Planning Committee.
The Chief Minister made the offer on behalf of the Council of Ministers this week following his resignation as minister in February.
The planning system has recently moved from the Department of Infrastructure to the Department of Environment, Food and Agriculture.
The Douglas East MHK won't become a member of the department but says he's anxious to get started: