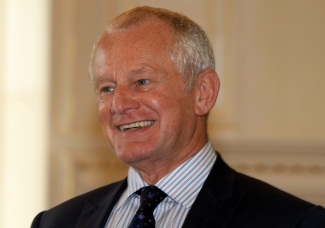 The Chief Minister has announced he won't be seeking re-election at September's General Election.
Allan Bell says the Isle of Man is entering a new chapter and it seems the right time to hand over to the "next generation of national politicians".
He's cited the recent Brexit decision as one of the reasons for standing aside saying dealing with the implications will be a "long journey" and one best started by MHKs who are at an "earlier stage in their career".
Mr Bell has represented Ramsey for the last 32 years - before that he served as a commissioner for seven years.
He's been the Chief Minister for the last five and will remain in that position until his successor is appointed in October.