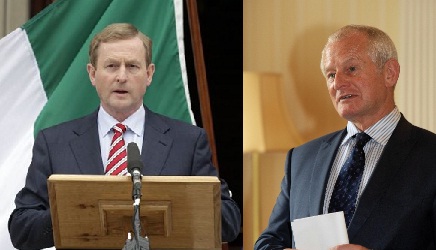 Taoiseach Enda Kenny and Chief Minister Allan Bell
Allan Bell has revealed to 3FM that will travel to Dublin later this year on an official visit after accepting an invitation from Taoiseach Enda Kenny.
The Chief Minister met with his Irish counterpart at the recent British-Irish Council in Stirling.
Mr Bell said the visit is likely to happen in the autumn and will give him a chance to discuss numerous important issues with members at Leinster House.
He highlighted the huge strides that have been made in Manx-Irish relations over recent years and said he was eager to build on this (see audio):