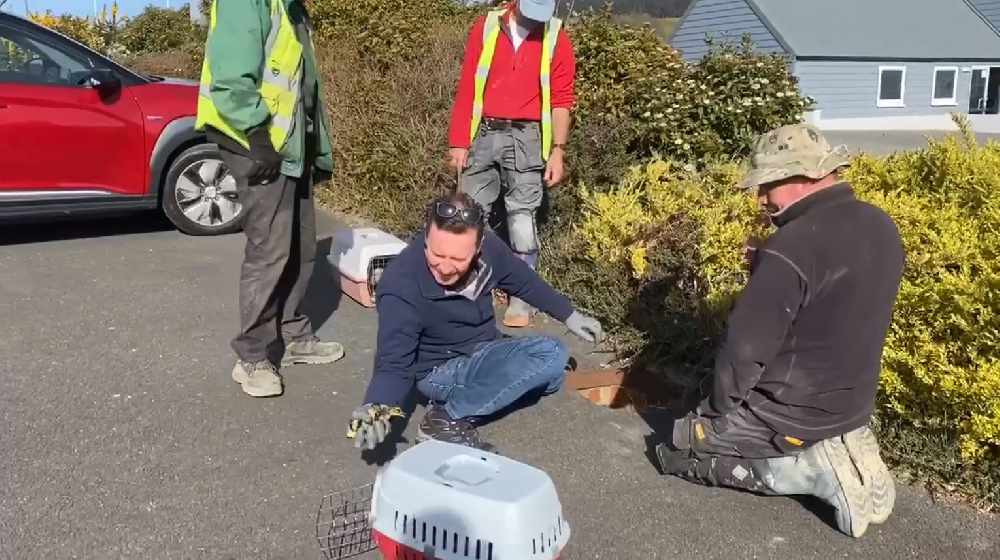 A charity came to the rescue of 14 ducklings which had fallen through a grid.
Manx Wild Bird Aid went to rescue them in the car park of Mount Murray Golf Club this morning.
When volunteers arrived, the Mother Duck was waiting patiently with her babies nowhere to be seen.
It soon became apparent all 14 ducklings were in the drain and dangerously close to the entrance of a pipe where volunteers wouldn't have been able to reach them.
Fortunately, they were all rescued and mum and her ducklings were clearly happy to be reunited.
The charity says "While we always say it's not possible to save every bird, on this occasion we're delighted to report we did indeed save them all."