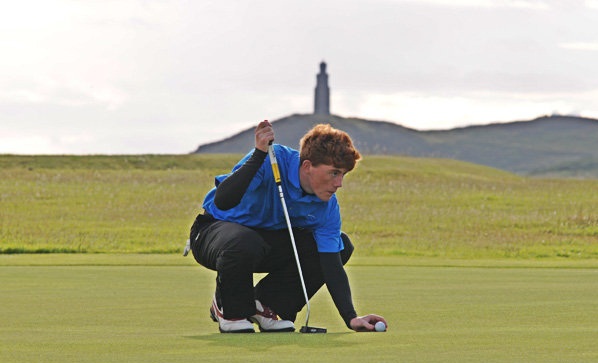 Rowany\'s own Jon Corke who won the Island Championship there in 2008
Despite its recent takeover, Castletown Golf Club has admitted it's not ready to host this year's Island Championship as scheduled.
Golf Union president Joe Boyd has confirmed to 3FM that Rowany Golf Club will now host the premier event with qualifying day on Saturday, June 16.
The final will take place over 36 holes exactly a week later on the 23rd.
The Port Erin course will also host the Championship's traditional curtain-raiser, the Willie Kirkpatrick Trophy, on Sunday, May 27.
Captain of Castletown George Ferguson regretfully informed the IoMGU earlier this week that the club simply didn't have the catering or hospitality facilities to host the standard of event the club wanted to.
Douglas Golf Club was next in line to host the Championship but, as the Corporation had already submitted its budget for the year, the numerous logistic issues meant it was offered to the next course in line.
The decision means the popular southern venue will host the event for the first time since home favourite Jon Corke claimed a famous win there in 2008.
There will be more reaction on Saturday's Sports Show with our very own James Proudfoot.