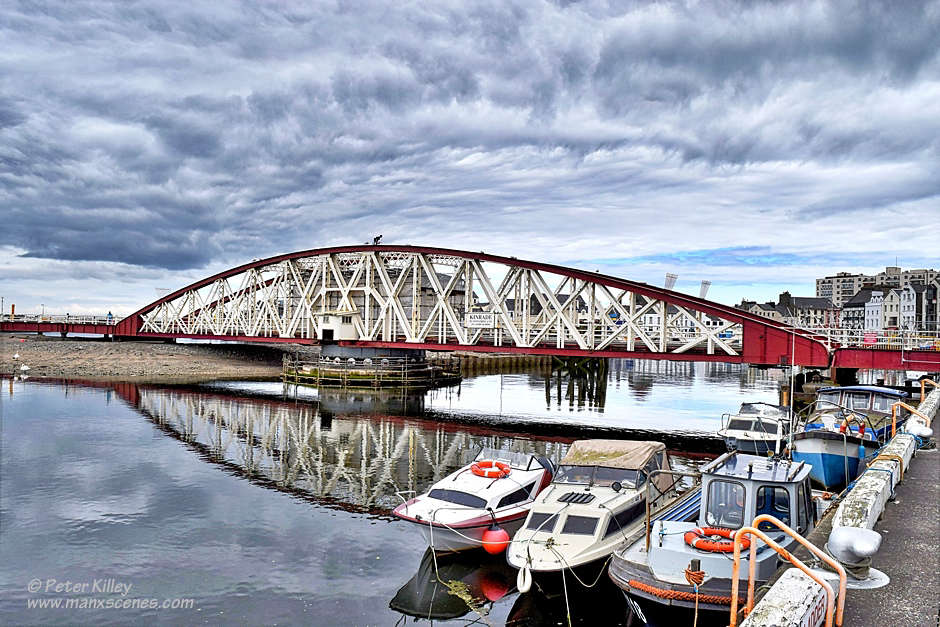 Ramsey Swing Bridge courtesy Manxscenes.com
There are calls to add Ramsey Swing bridge to a list of protected sites and buildings on the Isle of Man.
Town commissioners requested the move saying the heritage of the bridge, which was built in 1892, is "unquestionable".
It comes after a government plans to include 27 maritime buildings, towers and war memorials on the Protected Buildings Register.
The current list includes two historic lighthouses on the Calf of Man and the island's National War Memorial.
A spokesman from Ramsey Town Commissioners said: "The bridge was built by the Cleveland Bridge & Engineering Co. of Darlington and comprises two steel trussed arches which span 64 metres towards a central pivot.
"The approach on the northern side is via a low eight-span viaduct. Cleveland Bridge & Engineering Company was founded in 1877 as a fabrication business and continues as a renowned bridge building company which has completed many large and prestigious projects throughout its history".