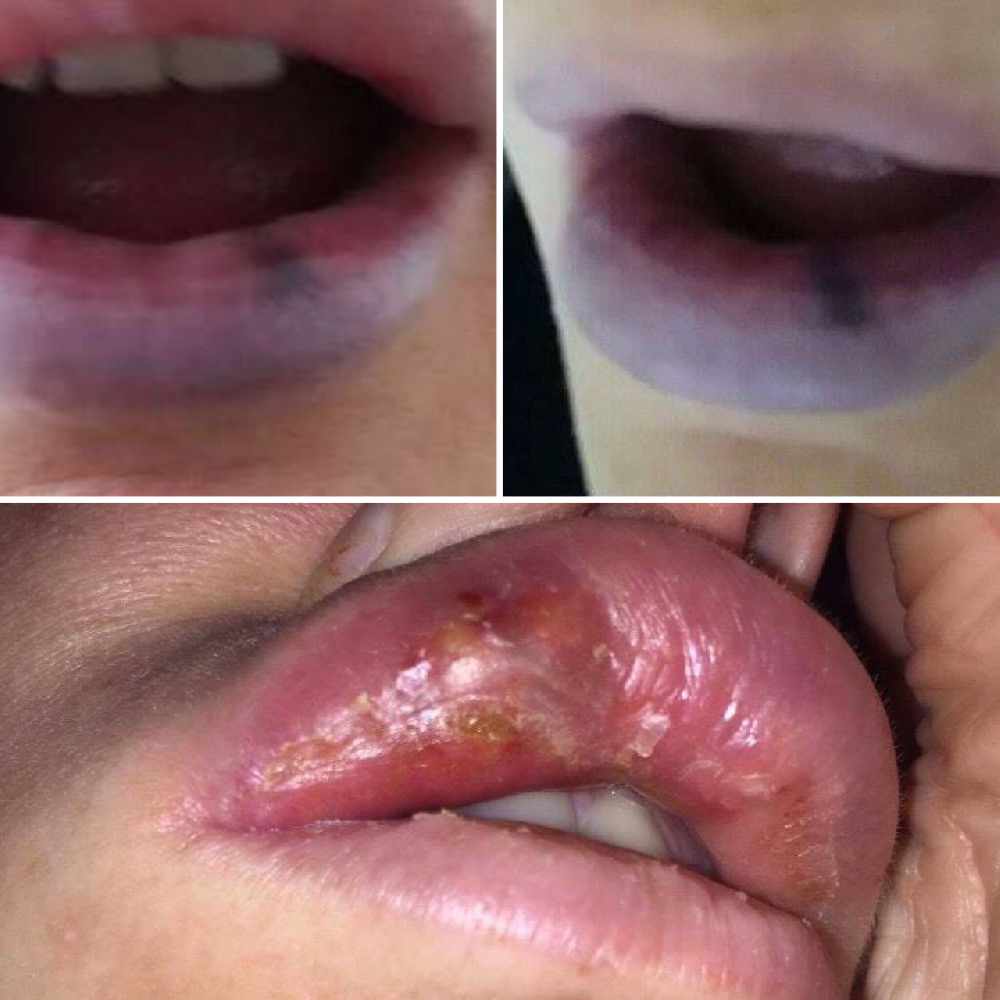 Some of the lip treatments which went wrong - credit Tracey Bell
Health bosses on the Isle of Man are investigating after concerns were raised about botched lip fillers. 
Aesthetics expert Tracey Bell says she's had to treat three women on the Island recently after procedures carried out at other salons went wrong.
One woman suffered necrosis - which is where the lip tissues dies; others were left in pain and battling infections.
Tracey is now calling for tighter regulation - saying people need to be accountable if something goes wrong: