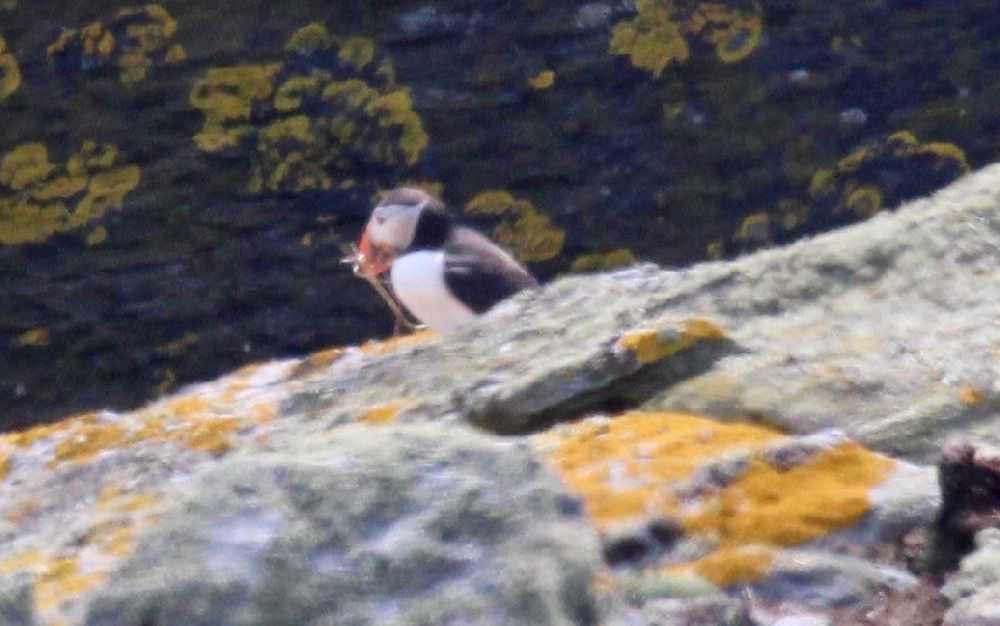 Puffins on the Calf of Man have begun nesting after being encouraged to stay using imitation birds.
Volunteer warden Robert Fisher shared images on social media of puffins carrying nesting materials.
Earlier this week it was revealed the birds had returned to the Island after thirty years following a three-year project to lure them back.
It's hoped the puffins will start breeding on the site.
Exciting news from the Calf of Man! Puffins have landed and are carrying nesting material! The first time in decades. @CalfObs #manxnature #manxnationalheritage pic.twitter.com/YDsuqJyyPm

— Robert Fisher (@iamrobertfisher) June 8, 2021