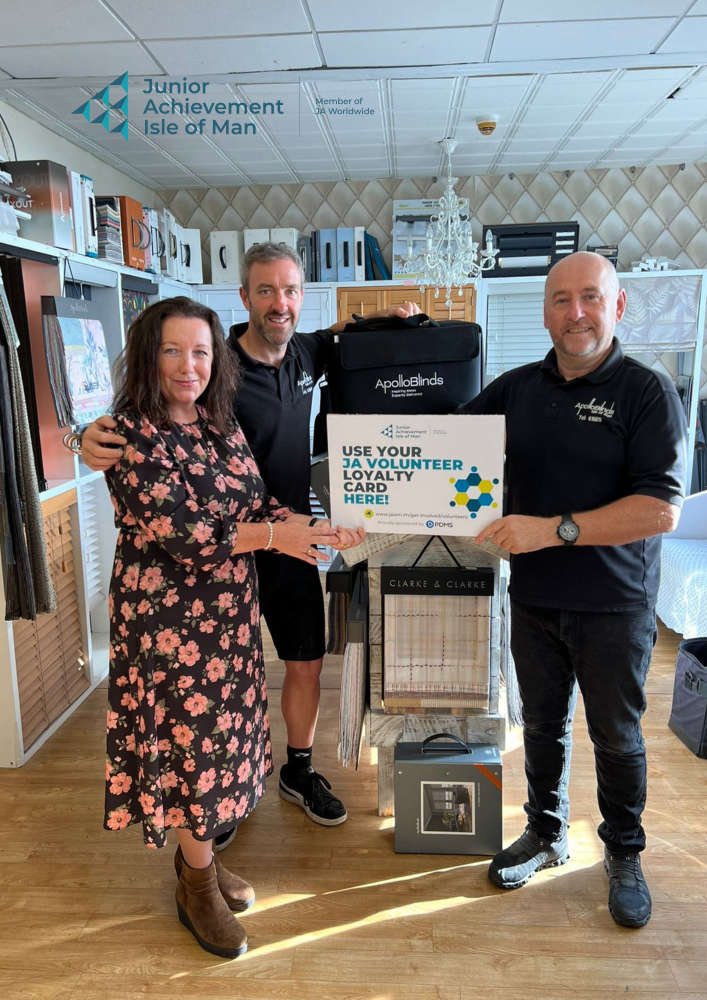 A loyalty card has been created for use specifically by Junior Achievement volunteers.
There's over 300 volunteers who currently see over 5,500 Junior Achievement students a year, offering a range of support, insight and advice.
In the last academic year the volunteers gave up a combined 1,787 hours of their time across the primary and secondary schools.
The Island has a great track record with the scheme, with St Ninian's Junior Achievers 'Mindcore' winning the Innovation of the Year award in Europe this year, for their app ERA - which aims to help neurodiverse people with their reading.
The loyalty card is the brainchild of JA's Volunteer Manager Antoinette Taylor, she said they've had a great take up from local businesses around the Island, who are already seeing extra footfall as a result: