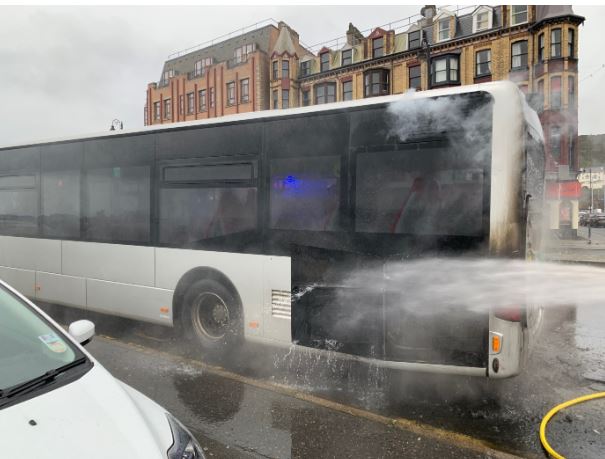 Bus Vannin is investigating the cause of a bus fire in Douglas yesterday.
Emergency services were called out at around 10.15am when the driver noticed smoke coming from the rear of the bus when travelling down Victoria Street.
The driver then pulled over on Loch Promenade next tothe Bottleneck Car Park and escorted passengers off the bus.
Firefighters spent 30 minutes tackling the blaze, although no one was injured during the incident.
The bus has now been set to the depot so the cause of the fire can be examined.