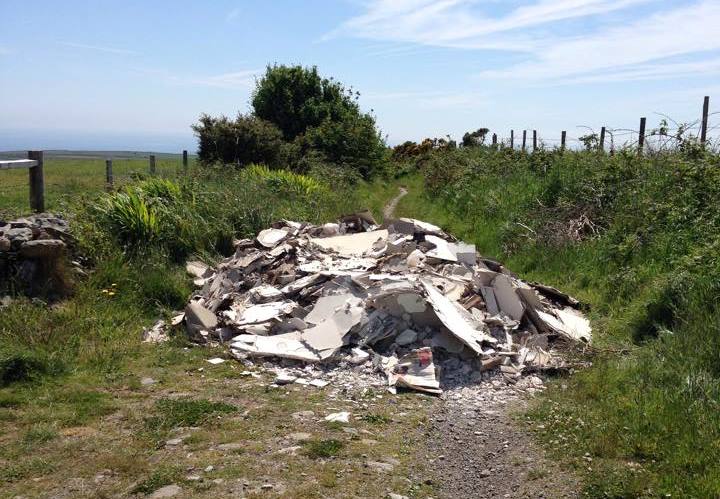 Police are hunting for the person responsible for dumping over a tonne of builder's waste on a popular green lane in Lonan.
The fly-tipping near Baldrine Road happened sometime on Monday evening.
The rubble and broken up plaster board totally blocked the path causing annoyance to residents and significantly restricting access.
Sergeant Vinny Lund has branded it selfish behaviour and says the offence is taken seriously: