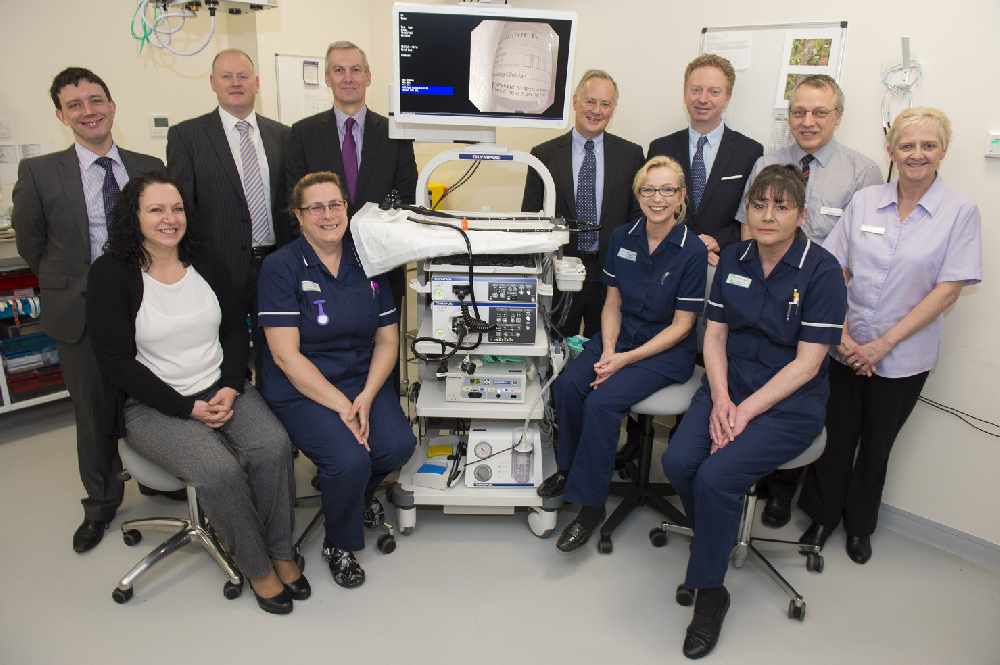 £69,000 has been donated to improve endoscopy services on the Isle of Man. 
The money, handed over by the Henry Bloom Noble Healthcare Trust, has funded a new video system processor and workstation platform.
The new endoscopy suite was opened at Noble's Hospital last year - the procedure, which involves a miniature camera and light, is used to investigate inside the body.
The state of the art equipment means two procedure rooms are now functioning - the platform allows the video image from the camera to be relayed to the monitor over WiFi.
The Department of Health and Social Care says the demand for the endoscopy service has increased steadily since 2011 due to the introduction of bowel screening for over 60s.