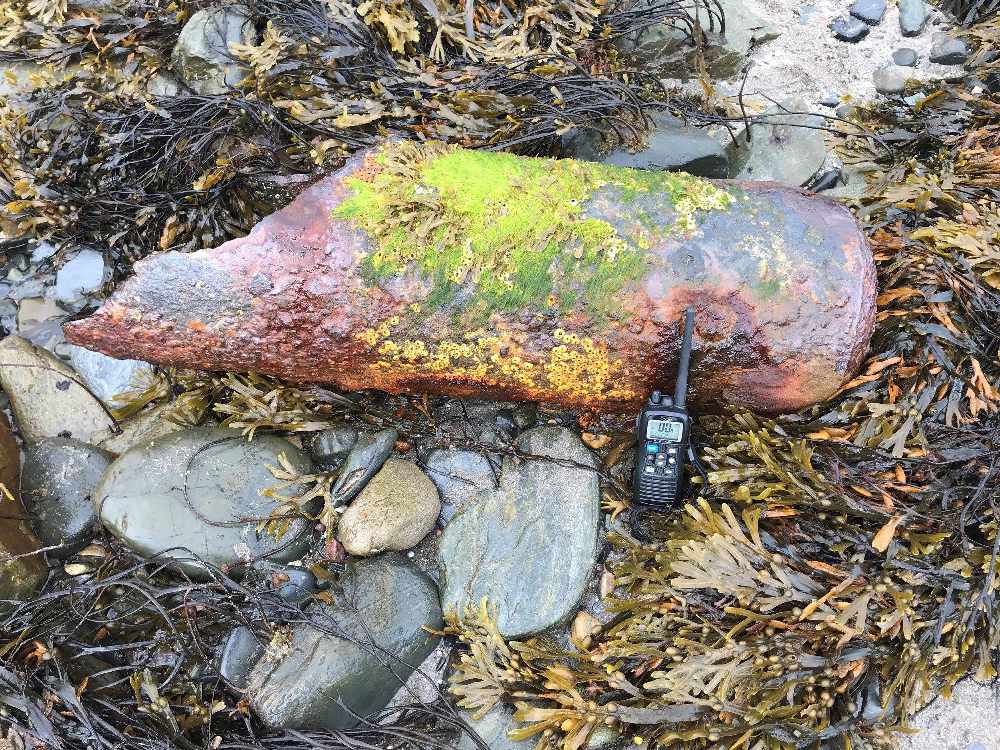 Emergency services were called to investigate reports of an unexploded object on a beach this week.
They went to the scene at Port Mooar beach at 5:15pm on Tuesday to assess the object that had washed up on the shore.
The large rusted metal object was quickly located and found to be safe.
Coastguards are reminding anyone who sees objects like this to stay away from them and report them immediately.