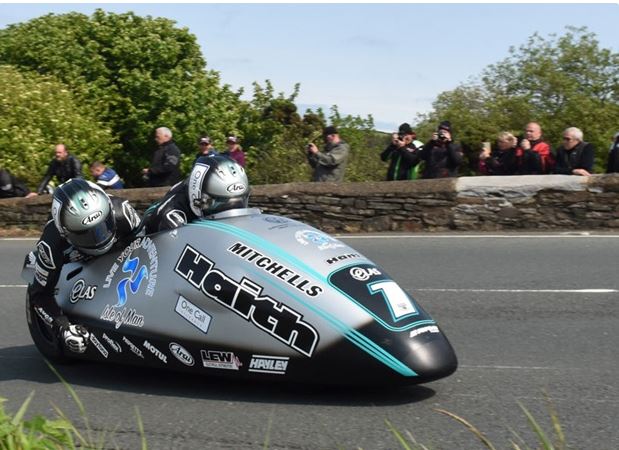 The Birchall Brothers have claimed their 9th Sidecar TT Victory.
It's the duo's sixth win in a row and their ninth in total in the Sidecar class.
Ben and Tom Birchall have set a new race record - 48.116 seconds ahead of John Holden and Lee Cain who came in second place.
Founds and Lowther finished third.