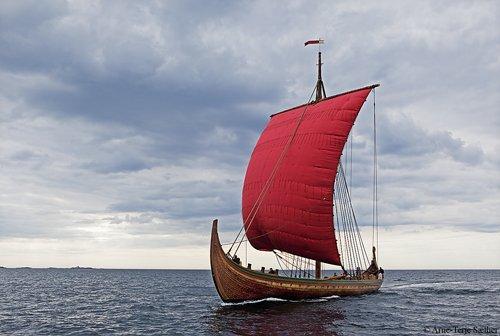 The biggest Viking ship ever built in modern times will be moored in Peel Harbour.
Named after the Viking King who united Norway when it was built In 1979, the 114-foot Dragon Harald Fairhair has anchored for a two-night stay.
Sailing from Norway to Liverpool, the crew of 30 have seen their fair share of drama so far; crossing on the North Sea, a large mast snapped and went overboard.
So, it'll be a pleasant break for them to saunter around Peel Castle and the House of Manannan after sailing a similar voyage to the famous Odin's Raven.
Heritage site manager Suzanne Williams says these Vikings are most welcome: