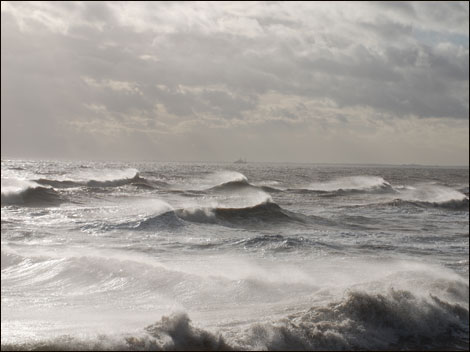 A worker on board an Isle of Man registered chemical tanker was killed yesterday after the vessel was hit by a large wave.
The vessel was 13 miles off the coast of the Devon/Cornwall border when it found itself caught in storm force 9 conditions.
Falmouth Coastguards were alerted to the problem and the evacuation of three crewman was ordered.
One of the men who was unconscious upon being evacuated later died in the Deriford Hospital in Plymouth.