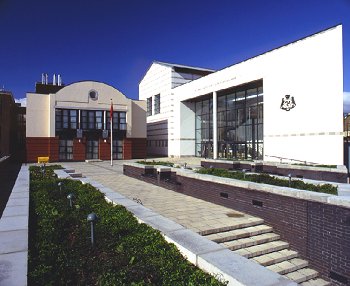 An ex-heroin addict who claimed over £6,000 in benefits he wasn't entitled to has been handed a suspended prison sentence.
29-year-old Stewart Mundle was sentenced at Douglas Courthouse on Tuesday - he'd previously pleaded guilty to five counts of making false representations to obtain benefits.
The Ramsey man claimed £6,476.58p between March and July 2014 despite the fact he was in employment.
Mundle's advocate told the court his client had been addicted to heroin at the time and was in a "bad way" but had now "significantly turned his life around" and was drug free.
Deputy High Bailiff Jayne Hughes told Mundle he was "fully aware" he should have declared his work but gave him credit for his early guilty pleas and the fact it wasn't a fraudulent claim from the outset.
However she said his efforts to repay the debt had come "late in the day" and sentenced him to 12 weeks in prison which is suspended for two years.
Mundle will also have to pay back the overpayment at a rate of £20 per week, as well as prosecution costs of £50.