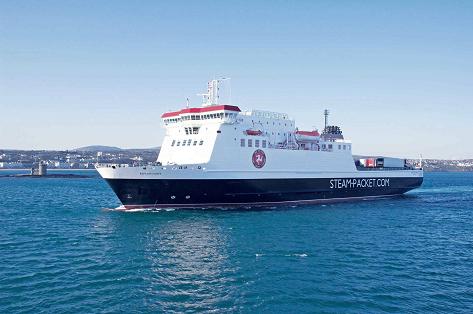 The Steam Packet are aiming to deal with the passenger and freight backlog as a result of cancellations this week, by putting on an additional crossing to Heysham this weekend.
The Ben-my-Chree will cover an additional 8pm passenger and freight service on Saturday, January 7, along with a return 0215 Sunday sailing to the Island.
Commercial Director John Watt explained: 'The Ben-my-Chree was scheduled for general maintenance overnight on Saturday/Sunday, but this has been rescheduled to allow us to provide the additional return sailing.
Even with the vessel operating on full power with the recently fixed bow thrust, the strong winds proved too much resulting in numerous cancellations.