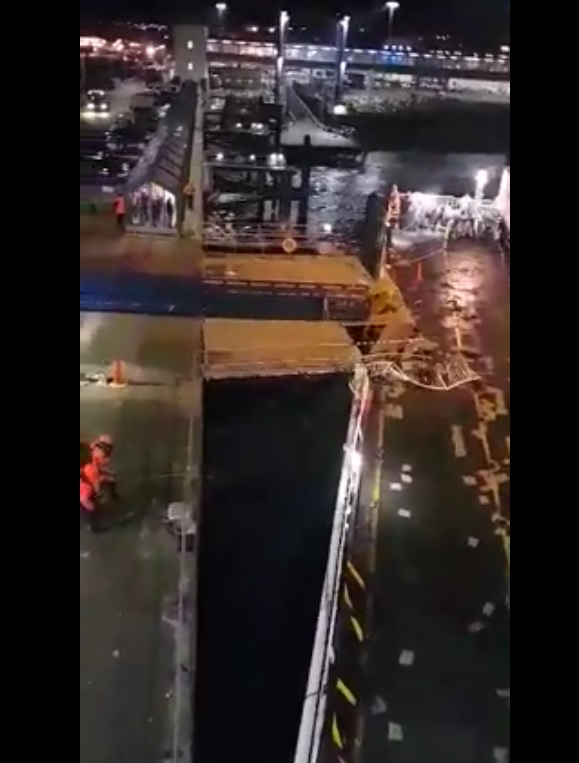 Credit: Jason Cheetham
Damage to the Ben-my-Chree looks 'superficial' according to the chief executive of the Steam Packet Company. 
The vessel collided with King Edward Pier last night due to winds of more than 40 knots pushing the boat out of the correct position.
Engineers worked through the night to assess and repair the damage to the boat - divers have been out this morning checking the underneath of the ship.
Footage of the crash, taken by passengers, was shared on social media last night - speaking this morning Mark Woodward said they will keep people updated throughout the day: