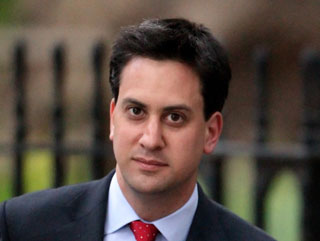 Ed Miliband made threatening remarks to the Isle of Man
Allan Bell has hit back at Ed Miliband following the UK Labour leader's stinging criticism of the Isle of Man.
The leader of the opposition at Westminster said he wanted to speak to the government here regarding its '"tax evasion".
He then threatened to internationally blacklist the Island if Tynwald ministers did not follow up these talks and comply with his demands.
Speaking to 3FM, the Chief Minister rubbished the remarks of the British politician (see audio).