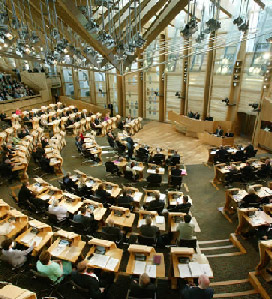 The Chief Minister has admitted Scotland could enter in to direct competition with the Isle of Man if its constitutional status becomes similar to ours.
Scotland looks set to hold a referendum on independence from the UK in 2014.
This could include an option known as 'devo max', which would allow Scotland almost all of the self-governance seen in Tynwald.
Speaking to 3FM, Allan Bell said Holyrood was watching the Island closely (see audio).