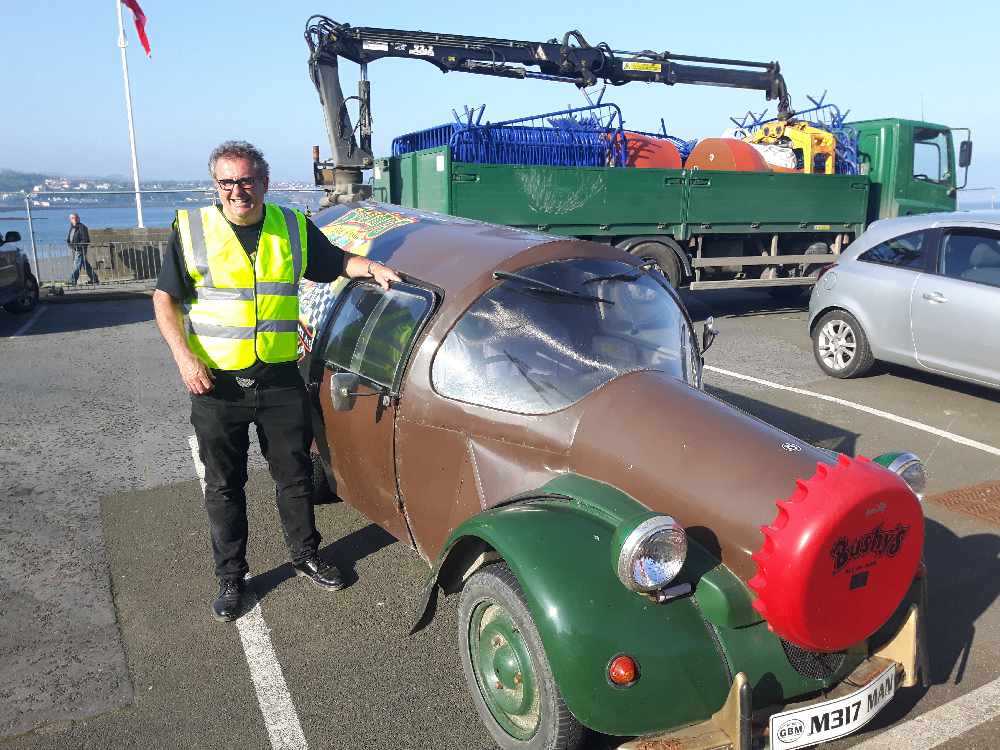 TT is almost here - the festival fortnight kicks off tomorrow with the first practice session and a huge concert in Douglas.
Staff are putting the finishing touches to the Bushy's Beer Tent today, as it prepares to host the Lightning Seeds tomorrow night.
Tickets to the gig, which celebrates 20 years since the first beer tent, are now sold out.
But Bushy's boss Martin Brunnschweiler says there's plenty of other entertainment on the prom this year - including a zip line over the tent itself: