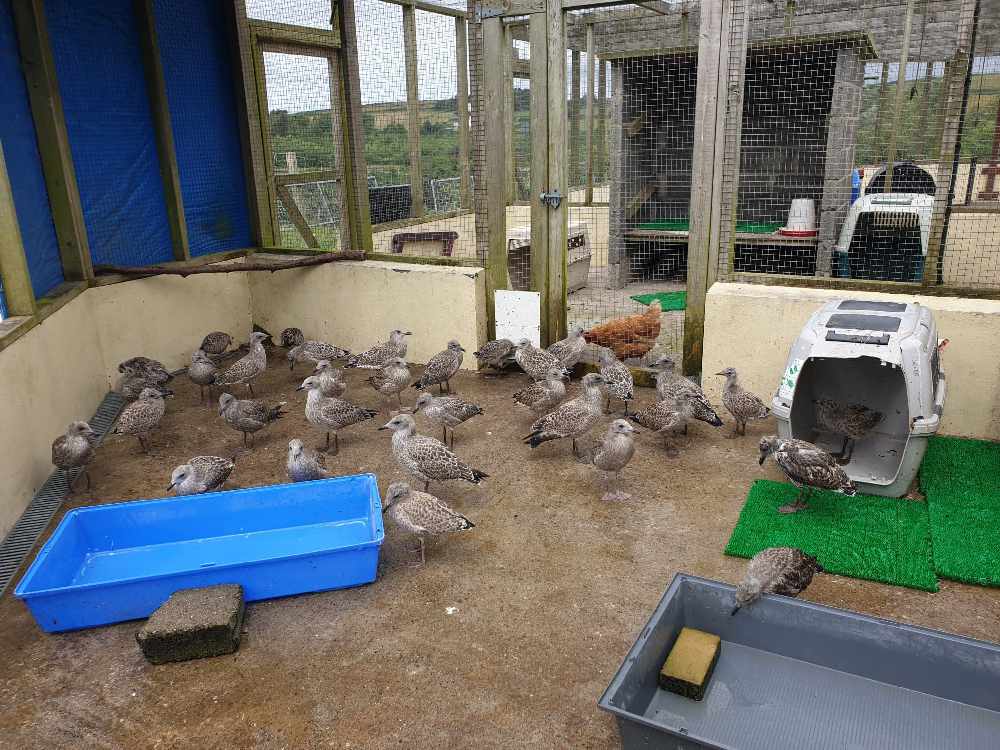 The Manx SPCA is currently looking after 59 baby seagulls.
It comes following a warning from the charity - urging people to be patient with the bird.
It says once the baby gulls have flown from rooftops, they may be reluctant to fly again for a while - so are often spotted running around on the ground.
They're asking people to keep pets away from the birds, and to 'shoo' them off roads to safety where possible.