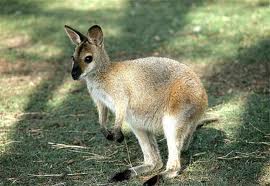 Inside Out North West Will Look for Elusive Marsupials on the Island

BBC One's Inside Out North West will tomorrow go on a mission to seek out the elusive wild wallabies that have been spotted around the Island on numerous occasions over the years.

The team came to the Island for four days during September and searched the vast countryside looking for the marsupials.

It's thought there are roughly 100 wallabies roaming free on the Island after a large number escaped from the Wildlife Park 45 years ago.

Their procreation in the wild has shocked many as it's always been believed they would only favour the hotter climates.

You can catch the show tomorrow night on BBC1 and see if they were successful in their search.