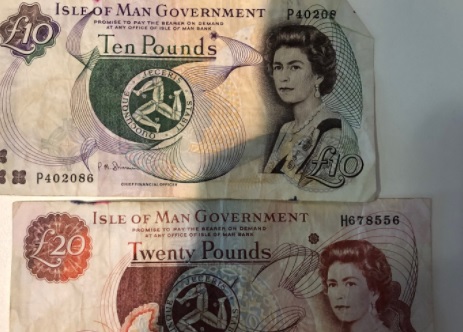 A man's taken on an international bank after it refused to accept Manx notes.
Evan Davis took the notes to pay in to Natwest International in Gibraltar, only to be told they wouldn't be accepted because they were too old.
However, he checked and discovered the notes are still in use here - and pointed it out to the company on Twitter.
The bank, though, says it wouldn't accept Isle of Man currency because it can't be spent outside the Island - before backing down and admitting the notes are legal.
@NatWest_Int are you able to confirm whether these notes are current Isle of Man banknotes? Your Corral Road Gibraltar branch refused them claiming they are from an old series in 1983.

It appears the 1983 is the current series@IOMGovernment pic.twitter.com/2wuBypUqiX

— Evan Davis (@EvanD) April 24, 2018