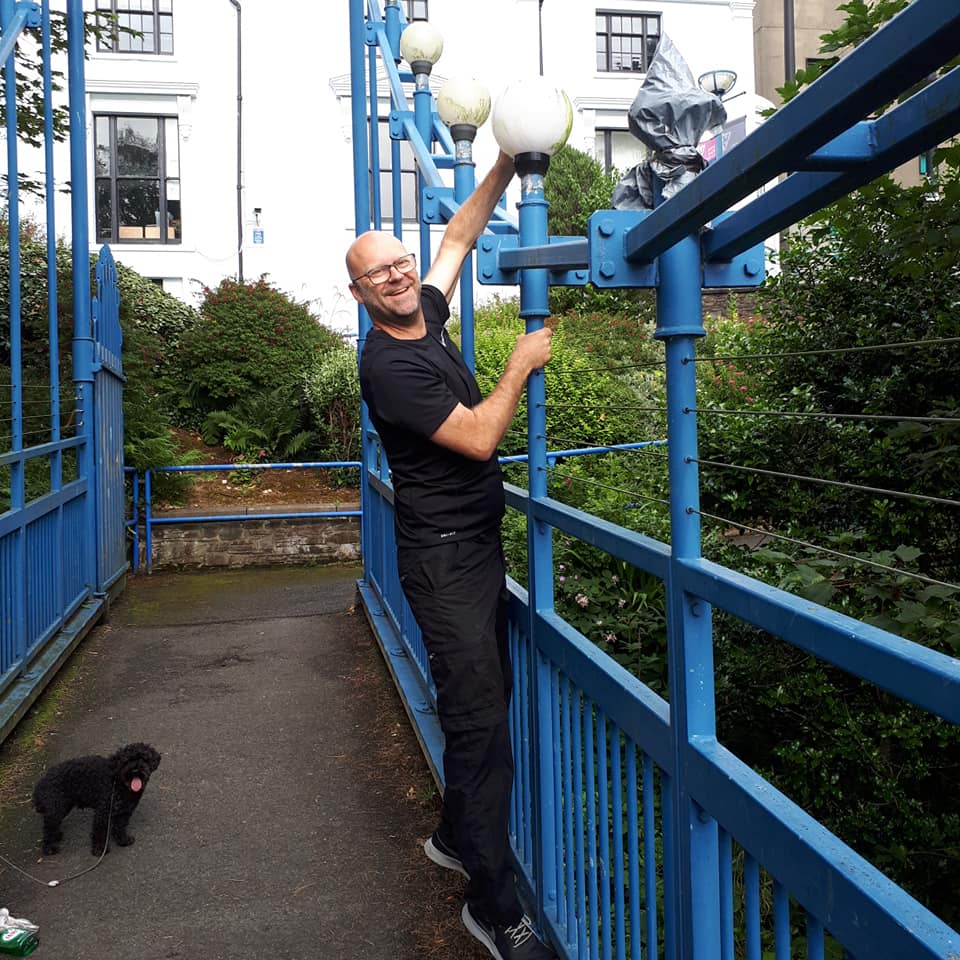 Dirty lampposts at a popular Douglas landmark have been spruced up after big demands on social media.
Last week, a resident took to Facebook pointing out the grime on the lamps on the footbridge between the Manx Museum and Chester Street car park - sparking a big online response.
Local councillors Andrew Bentley and Falk Horning took action over the weekend to clean the majority of them.
The only ones they left out were ones which were unsafe to reach at the time.