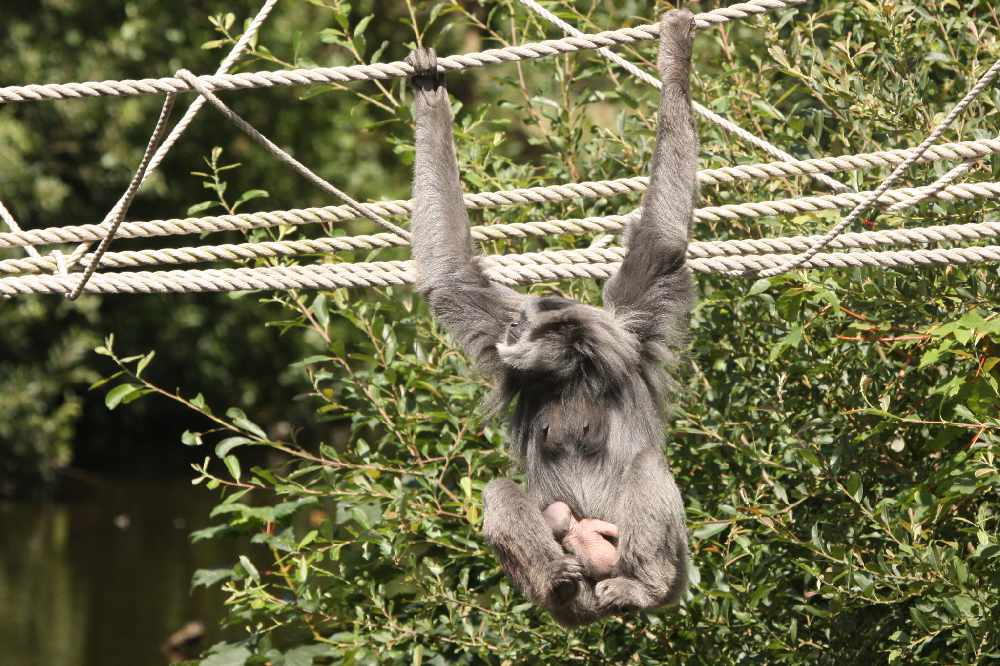 A baby gibbon has been born at Curragh's Wildlife Park.
The park took to social media to announce the newest arrival - bringing the species' family from three to four.
There's Mum -Slamet, Dad - Nukula, big brother - Ffinlo and the new baby - although the little one hasn't been named yet as it isn't possible to see if it's a boy or a girl.
Curragh's says 'Mum and baby are doing well, Dad has been quite tender and was seen 'kissing' the baby's head while big brother looked on with great interest.'
Silvery gibbons are only found on the island of Java, as little as 2,000 breeding adults are left in the wild and they are classified as an endangered species by the IUCN.