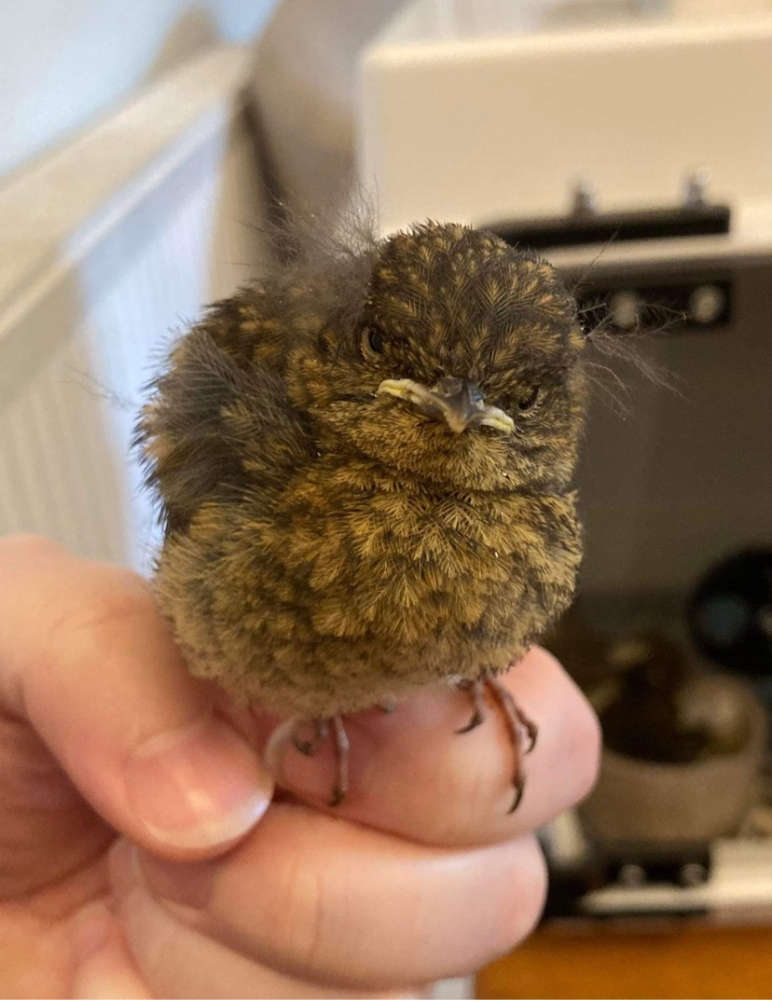 A Robin has been rescued after becoming stuck behind pumps in a pub!
The Manx Wild Bird Aid took to social media to share the update.
It comes after "strange noises" at the Heron Public House in Anagh Coar turned out to be a baby bird.
The Robin was found by the charity hidden behind the pumps - with volunteers adding they can only guess how he ended up there.
It's thought the bird's parents built a nest in the ceiling of the pub and the baby somehow became separated.
MWBA says the 2-week-old - despite losing his family, has 'perked up' after a feed and is enjoying the company of other Robins in its care.