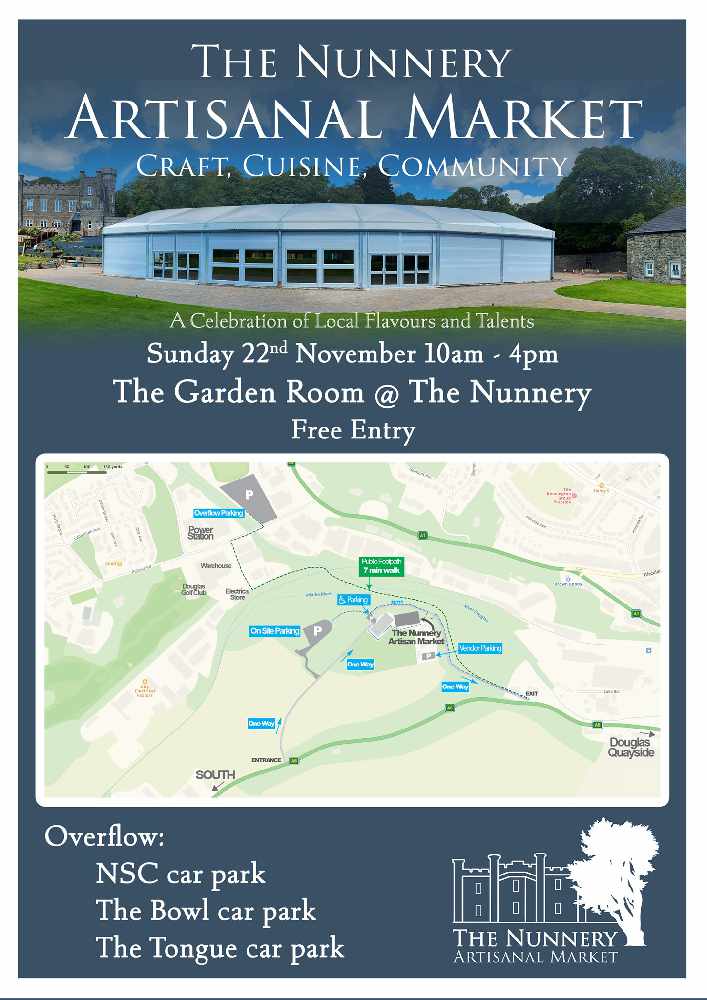 The Nunnery will host its 'Artisanal Market' this weekend.
The event will take place on Sunday from 10am until 4pm at the Nunnery Estate in Douglas.
It'll include live music from local musicians, pop-up performances and food and drink.
Organisers say it'll be a 'celebration of local flavours and talents'.